6.5" Aluma-Style Beams/Joists, 7.5" Aluminum Stringers/Strongbacks










GATEWAY INDUSTRIES
makes custom and standard shape aluminum extrusions for a variety of customers. With standard industry shapes, aluminum extrusions may go into one-time jobs with no costs in tooling. Standard shapes include beam, tube, rod, angle, channel, bar, tee, zee, etc. and become aluminum truss parts, aluminum scaffold pipe or aluminum scaffold tube, scaffold braces, aluminum chords, etc. and these products may be part of your current product line, either as components, or finished product.
GATEWAY
currently makes specialized extrusions for many customers who have proprietary concrete forming and shoring systems.

All
GATEWAY
products conform to the Aluminum Association's 6061 alloy specification, T6 tempered. This alloy is specifically used for structural applications requiring a high strength to weight ratio. 6061 has good corrosion resistance and strength similar to A36 steel,

and has been the standard for concrete forming and shoring for decades

.


GATEWAY's
specialty is in the quick delivery of high quality extruded aluminum shapes. Should you have a special application that requires guaranteed high quality products, call us for quotes and delivery.


Custom 3" x 3.5" Box Beam w/Plastic Nailer

© 2010 Construction Components Inc. dba Gateway Industries
1236 Brittain Road
Akron, Ohio 44310

Phone (330) 633 - 3700
Fax (330) 633 - 3716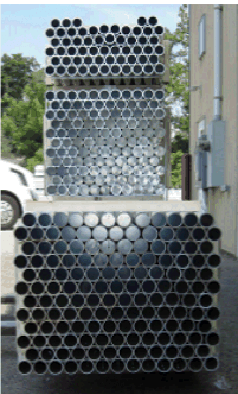 1

.5" SCH 40 SCAFFOLD PIPE/TUBE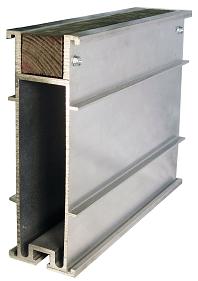 9.5"x 3.1" EXTENSIBLE
HOLLOW BEAM

We at GATEWAY INDUSTRIES look forward to serving you.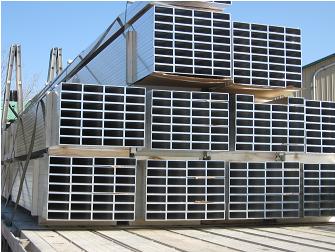 2"x 5" INNER TUBE
FOR EXTENSIBLE BEAM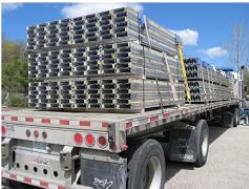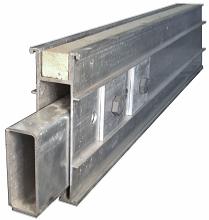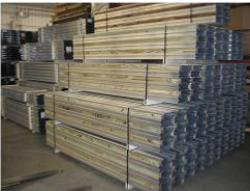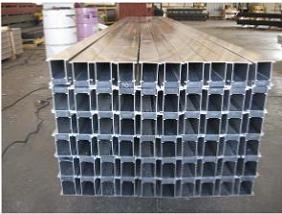 All Gateway Industries Joists, Beams, Stringers are compatible with all major aluminum shoring systems including Aluma Systems' Aluma Beam, Aluma Stringer, Aluma Strongback, and Jasco's Hi-Lite Beam, Hi-Lite Stringer, and Patent Construction' (Harsco) Patent Joist, Patent Stringer, and Symons Joist, Symons Beam, and Safway Joist, Safway Stringer, and Waco Scaffolding Beam, Waco Stringer, etc....

Serving the Concrete Construction
Industry For Over 30 Years